Media Release: Major athletics championships secured for Townsville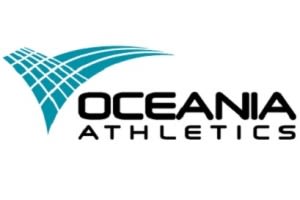 1st November 2018
Townsville will host the Oceania Athletics Association (OAA) Championships from the 25 - 28 June next year, in what will be one of the biggest athletics competitions held in Australia in 2019, attracting Oceania's finest track and field stars.
Over 500 athletes and 100 technical officials from the Oceania region will take part, as well as various activities and workshops for athletes and the Townsville community incorporated into the four-day event as a part of the 'Festival of Athletics'.
The OAA Championships is the highest-level permit meet in the Oceania Region and will attract athletes chasing qualifiers for the 2019 IAAF World Championships in Doha, Qatar.
After been held in Townsville twice before in 1996 and 2004, OAA are excited to once again collaborate with Townsville Enterprise to host the OAA Championships next year.
Oceania Athletics Executive Director & Athletics North Queensland President, Yvonne Mullins is looking forward to taking the Championships back to Townsville for the third time.
"Oceania Athletics are delighted to be heading back to Townsville for a third edition of the Oceania Championships to be held in the city," said Ms Mullins.
"The local support through Townsville Enterprise is greatly appreciated and will ensure that the event is world class.
"Athletics North Queensland have been a constant supporter of athletics in the Oceania Region - hosting past championship events and by sending the Regional Australia Team and Technical Officials to Oceania events throughout the region.
The Townsville Sports Reserve is one of the best regional facilities in Australia and again play host to what is shaping up as the biggest Oceania Championships ever.
"From a performance standpoint, the new IAAF World Championship qualification system means that the best athletes from around the Oceania area will be converging on Townsville for the Oceania Championships in just over a year with the intention of taking out the coveted Oceania Championship Title."
Continuing its support of local events, Townsville Enterprise is proud to provide funding assistance to secure the Championships in Townsville.
"Townsville Enterprise is thrilled to assist in bringing the 2019 Oceania Athletics Championships to Townsville through funding supplied by the Townsville North Queensland Bid Fund," said Townsville Enterprise CEO, Patricia O'Callaghan.
"It's anticipated that the four day event will inject almost $1.5 million into the Townsville North Queensland economy, generated by the projected 1675 event attendees, of which 650 will be competing.
"The carnival provides Townsville the opportunity to showcase its outstanding sporting facilities, as well as our extensive dining, shopping and tourism experiences on offer to competitors and their family and friends."
Youth activities incorporated in the Festival of Athletics include an 'adopt a school' program with Pacific Island Federations and educational workshops that demonstrate effective use of social media, good nutrition and how to prevent injury.
Media Contacts:
Lucy Greene
Townsville Enterprise
0434 182 765
Tom O'Shaughnessy
Oceania Athletics
04101 36856
Back to List