Visitor Information Service
Townsville Enterprise recognises that your event attendees may have a number of questions about the Townsville North Queensland region while they are here.
Townsville Enterprise manages two Visitor Information Centres and a satellite Visitor Information Service in Townsville. These Centres are staffed by a team of 80+ friendly volunteers dedicated to enhancing visitor experiences by providing planning tools and advice about the region.
Event organisers may request (with a minimum of two weeks notice) a pop-up Visitor Information Booth with volunteers at their event. If you wish to showcase this service to your event attendees, please complete the form below.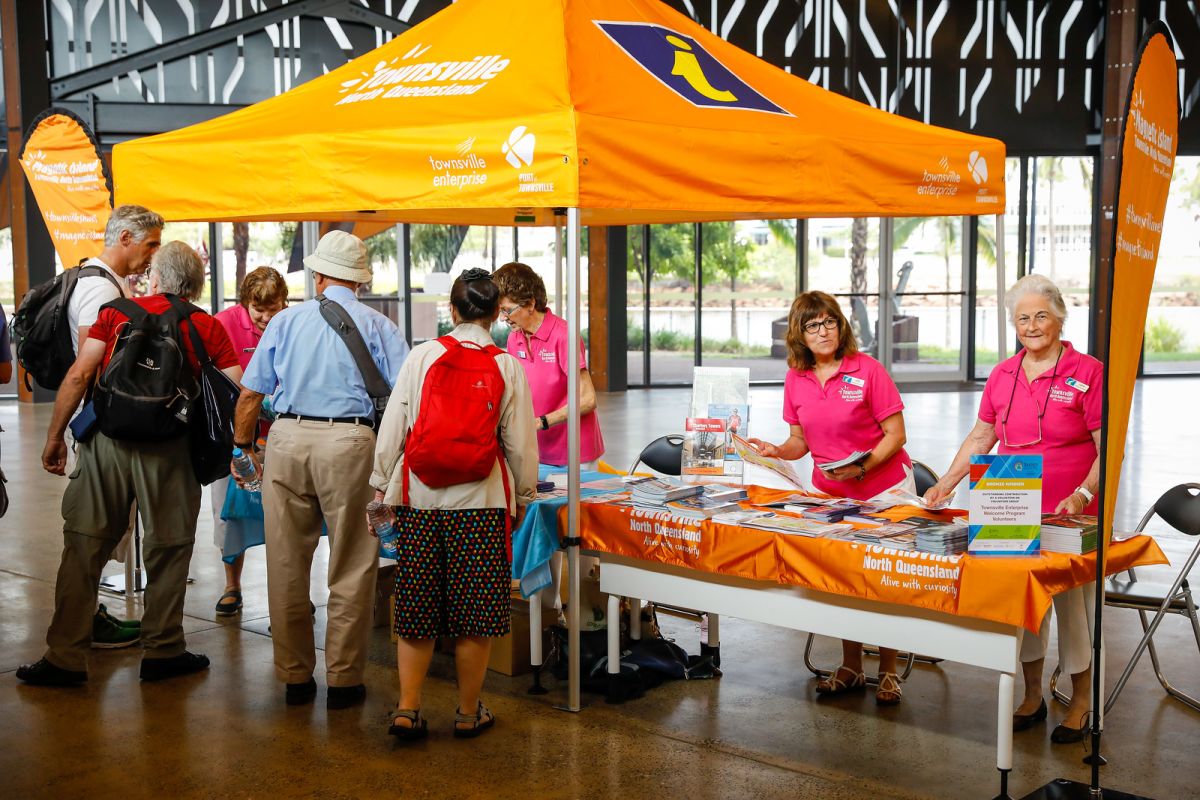 Request Visitor Information Service